Novomatic's Alternative games Star Wars fans
Categories:
News
|
Published by:
Paul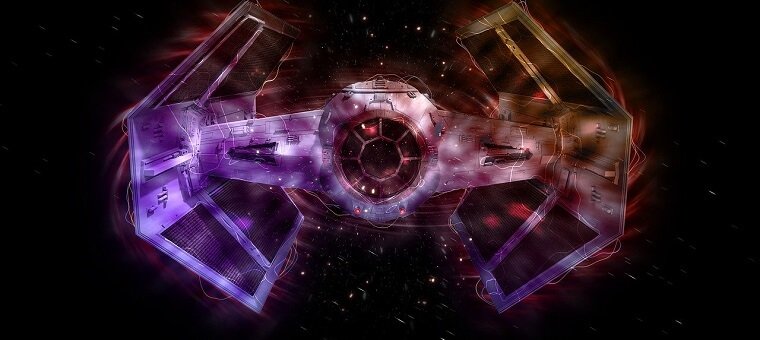 If you love Star Wars, memorabilia, and slot games, then you would probably love to be able to play a game that combines the epic space opera themes of the films with the fun and exciting nature of slot games. Sadly, the family-orientated Disney brand doesn't allow that fusion of worlds. Thankfully, there are some great alternative games to play in the Novomatic selection of online slots which we think will scratch your gaming itch. So, it is time to look at the best alternative sci-fi games for Star Wars fans.
Princesses of War
Princess Leia never seems to have a quiet moment throughout the saga, whether it's trying to escape the clutches of Darth Vader whilst trying to supply the Rebel's with the Death Star plans, or trying to rescue a blind Han Solo from Jabba's palace, she might have finally met her match if she ever takes on the Princesses of War!
This Novomatic slot game warns us to "choose our ally wisely in this galactic battle" as it's epic in scope, playing into the action & adventure nature found in Star Wars, but a crucial aspect to success is choosing a companion to aid your quest. There are a few Princesses of War to choose from (sadly none with the same hairstyle as Leia's iconic hair buns), so choose wisely! The game is packed with multipliers, a wild symbol, and the chance to win up to 20 free spins. It might be a bumpy ride at times, think "This is no cave" from Empire Strikes Back but hopefully lady luck is on your side!
These games and many others can be played at a Novomatic Casino. If you wish to learn more about the best Novomatic Casinos and read some reviews to find the best option for you, then our Pay n Play casino page is a great site to visit. This includes a review of the sites with details about their content and offers/promotions available.
Revealing Panterra
Like jumping into hyperspace in the Millennium Falcon, you are in for a trip to a bizarre world in this slot game, like one that not even the most experienced spice smugglers would have seen before. There is a magic forest and a princess to guide you through the unknown territory, similar to how the wise grand master Yoda guides a young Luke on his first steps to becoming a Jedi. This game looks great and there are plenty of chances to get big wins too. The Revealing Panterra Bonus game sees a randomly selected symbol chosen, which can appear in stacks on the reels and lead to some very tasty wins if your luck is in.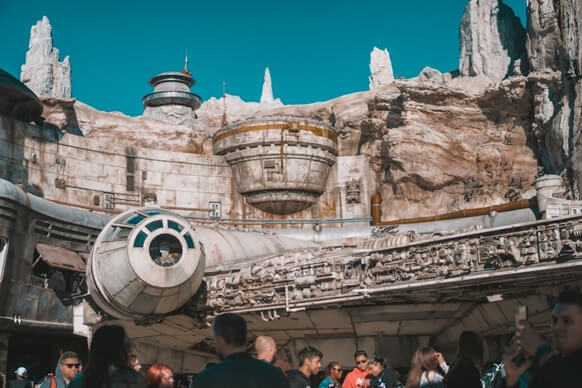 Star Nova
Hop into your Tie Fighter and take a trip into deep space with this excellent Novomatic slot game. The game play like a regular slot game but places a big emphasis on wild symbols over the traditional numbers, as there are expanding ones and what they describe as "a galactic Re-Spin feature.'  This gives players the opportunity to get more wins which always handy, especially if you are running low on Galactic credits to spend in the Mos Eisley Cantina!
Wild Rocket
Time to blast off into outer space in your X-Wing and hopefully get some big wins in this slot game which provides more fireworks than the battle of Hoth. However, you can always imagine you are off in a cave battling off a hungry Wampa to save yourself from being his next meal! There are plenty of wild symbols in this slot with the chance to earn up to 50 free spins.
Northern Light
If you happen to be up in the Arctic area of our planet, you will be able to see truly special the Northern Lights with your own eyes, ranging all colour spectrums of the Kyber crystals, but for those of us who don't live there, we can just spend their time playing this Novomatic slot game.
It has 40 paylines and the Northern Light symbol is the one to search for using your force powers. This substitutes for all the other symbols and can expand on all adjacent positions. When it does that, it turns them into wild symbols too, increasing your chances of getting winning combinations.
Secrets of the Stars
The last galactic themed game on offer to tickle your Star Wars itch is of Starkiller base proportions! This is a game that will be of great interest for those of you who love the vast expanse of space. There is even a female commander who takes us through the Star Portal, just like Leia Organa. New galaxies are about to be discovered and planets that have rules vastly different to our own.
No need to be scared as we are reliably informed the commander knows all the secrets of the stars. There is the Star Bonus Feature to try and trigger with expanding symbols and potentially profitable re-spins.
Relevant news