How Live Casinos Can Be Improved
Categories:
News
|
Published by:
Paul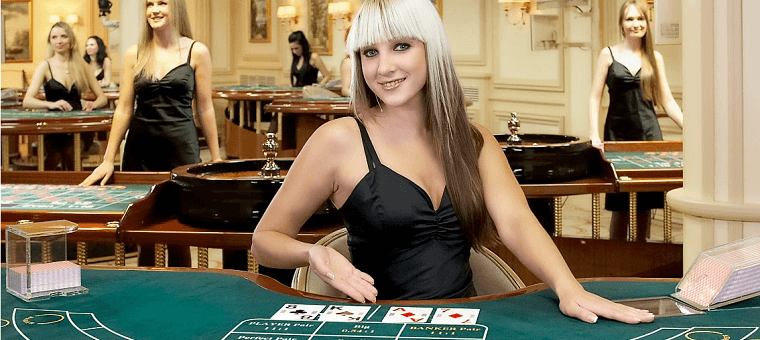 Live casinos are a major trend in iGaming. They pair two very different worlds – land-based with online casinos. These unique casinos are directly dependent on technology trends, since all the games they offer come with multi-camera setups and a lot of tech behind it.
As such, live casinos are pretty costly to run. That's why they're not a part of every casino. However, with new trends sweeping the iGaming industry off its feet, more and more casino sites are adding live casino games to their libraries. Innovative features are constantly being developed for live casinos, allowing players to enjoy the latest technology trends.
The Sophisticated Tech Behind Live Casinos
If you've never played in a live casino, you should learn a thing or two before trying these games. These casinos run on expensive tech. It's not just the multi-camera setups – there are other cutting-edge technologies behind the scenes of a live casino.
The cameras allow angles of the table action you've never seen before. They are specifically developed to serve live studios and used to stream full HD quality video streams to consumers' devices.
All of the action the human dealer takes on the table are processed by an expensive piece of tech known as Optical Character Recognition software (OCR). This system follows the cards, dice, and all combinations in the game, collecting data that is then processed and displayed to players.
Live dealer games are fast-paced, dynamic, and ever-evolving; and can even played at mobile casinos. The live casino industry follows new technology trends all the time and constantly updates the experience so players can get the best. New technologies are implemented in live casinos all the time, including new sensors and support for wearable devices that add an immersive layer to the whole experience.
What Direction Will Live Casinos Go?
It's not difficult to predict the path live casinos will take in the near future. The industry is evolving at a fast-rate, and is directly linked to the development of new tech. Pretty soon, live casinos will massively add support for wearable devices and most likely VR too.
The online gambling industry is currently working hard to incorporate Virtual Reality technology for gaming. It's the next major step in online gambling, offering a truly immersive experience that can't be matched by anything else. VR gaming will almost surely become integrated in live casinos since they already have part of the equipment that will make it possible.
Adding VR support will make live casino sites better than mobile, online, and land-based casinos altogether. Imagine playing in a virtual environment against a human dealer – it'll certainly be an experience to behold.
By adding support for new technologies, players will get a whole new immersive experience from live casinos. As the industry moves forward, you'll enjoy playing in a live casino more than playing from home or on your phone. Simply put the VR headset on and immerse yourself in a whole new way of gaming, courtesy of live casinos.

Sign Up And Get 20 Free Spins
All welcome offers: 18+ - New customers only - T&Cs apply - Gamble responsibility - www.begambleaware.org
Relevant news